Address:
1720 Gravely Street, Vancouver BC
Upcoming school:
Contact school directly for dates and fees
Contact:
604-2545-5262
dbs@ywamvancouver.org

More Information:
www.ywamvancouver.org/dbs

Why do a DBS?
Do you ever read the Bible and feel confused? Are you interested in understanding your Bible better but don't know where to start? Are you hungry to continue the discipleship journey you started on your DTS?
In the Discipleship Bible School, you'll dive into the narrative and redemptive story of scripture as you read the entire Bible with your peers. Together, in a community context, you will learn more about God's character and nature, God's grand plan of redemption from Genesis to Revelation and God's Biblical principles that endure through all generations.
Our heart is that you not only read and understand scripture during this time, but that you are discipled and transformed by the truth of God's word during this time, and be lead to disciple others with God's word too. The ultimate goal of this school is that you grow in your relationship with the Lord, have a biblical foundation in the truth of God's word and be equipped to study God's word, bringing discipleship, transformation and the truth of God's word to others, no matter which sphere of society you operate in.
Why Vancouver?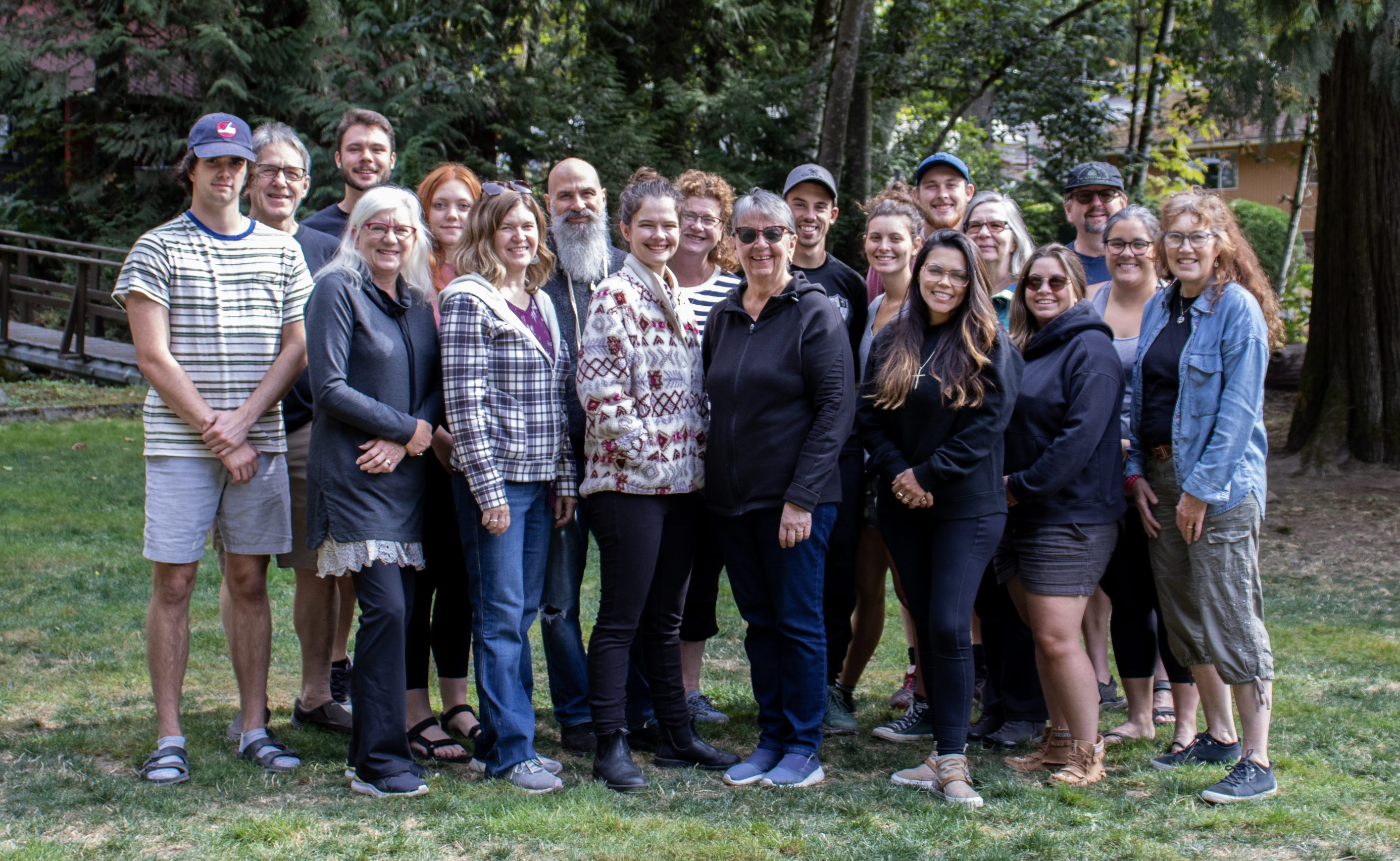 YWAM Vancouver is a community of missionaries who are serving and growing together in the beautiful Vancouver region. We are field driven, inviting you not only to discover the Bible with us, but to join us in our ministries as we seek to share the love of Jesus in our city. YWAM Vancouver is located in the heart of Vancouver's Commercial Drive neighbourhood, a community with rich history, lots of diversity, and loads of character. Filled with shops, restaurants and residents from around the world, the nations are literally at our doorstep! We love our neighbourhood, and we hope that you will too as we take our love and learning from scripture to the Drive!
School Leader
Cindy Geiger

Cindy is from Vancouver Island, and has been serving with YWAM for the past 12 years. Cindy is passionate about the Bible, and ensuring others are well cared for. This is evident not only in her completion of DBS in 2018 with YWAM Muizenberg, but also in her experience with helping facilitate Prayer and Counseling Seminars and Member Care Courses globally. Cindy has been with YWAM Vancouver since 2019 providing pastoral care and resources to local staff and students, and will continue to use these gifts to help students holistically engage scripture in the DBS.

Andrew Heffren (School Staff)

Andrew is from London, Ontario and has been on Staff with YWAM Vancouver since 2019. Since his SBS Outreach in 2018, Andrew has been passionate about making the Bible accessible and understandable for others. Andrew has done so staffing several YWAM Bible Schools, and looks forward to sharing his love for Scripture with his students in the DBS.
---