Calling on all future Bible teachers: Do you want to be raised up as a DBS Teacher? Has God called you to teach His Word but are not sure how to get started? Do you have a love for God's Word and a desire to share it with others? The DBS world is a growing network of Bible schools training students around the world to know and share God's story. But as the school multiplies, there is also a growing need for more teachers. The Bible Teacher School (BTS) aims to raise up more Bible teachers! A three-year program that consists of three separate three-week seminars, each covering four weeks of the DBS to complete all 12. The hope is that it can be incorporated into your existing schedule. It doesn't matter whether you are presently staffing in a DBS or in some other capacity in YWAM or are a Church worker or have regular job. Pre-requisite for enrolling is that you have done a DBS or one of YWAM's other Bible courses (SBS, BCC, BSN, etc.). We prefer you also have already staffed one or two DBS schools but are open to make exceptions especially if you are going to continue staff in DBS after the seminar for some time (a recommendation from a YWAM leader would be required). You can attend all three seminars and end up having taught the entire Bible in three years! You can also attend just one or two seminars depending on your specific interest and timetable. The vision is to expand BTS into all the continents but that will take time and therefore recommend that you do not wait but join us right away in 2023! Each subsequent seminar focuses on equipping you to teach the next four weeks of the DBS curriculum:
Seminar BTS 1: "From Adam to David"
Seminar BTS 2: "Kings and Prophets"
Seminar BTS 3: "New Testament"
In each of these seminars the first week will focus on teaching principles and honing your skills as a communicator. Then the second and third week will be full of important content covering the background, genres, and how to study the Bible books specific to that seminar. During the year in between courses, our goal is to have a mentor assigned to you to help you prepare teachings and who together with school leaders help you find opportunities to teach and who will debrief you after each teaching so you can continue to grow in your skills. The goal is to have you teach at least one whole week during the year in the DBS. But it is also possible for some to teach all four weeks and if he/she keeps it up at the end of the three-year program to have taught every week of the DBS.
Introducing our guest speakers…
Dan Lewis
For much of his life, Dan has worn two hats so to speak. He has served as a professor at William Tyndale College in Michigan as well as teaching at Robt. H. Whitaker School of Theology (Anglican seminary in Detroit), South African Bible Institute (Pretoria, South Africa) and Caribbean Bible Institute (Kingston, Jamaica). He also has served as an evangelical pastor for 34 years at Troy Christian Chapel, Troy, Michigan. He and his wife Peggy, married more than 50 years, have three sons and seven grandchildren.
Academically, Dan is a graduate of the University of Detroit-Mercy (M.A.) and a member of the Society of Biblical Literature, the international society of biblical scholars. He is the author of several books, including Three Crucial Questions About the Last Days (Baker Book House), Esto Creemos: Compendio de Doctrina Cristiana (Ediciones Crecimiento Cristiana, Argentina); "Biblical Exegesis in the Two-Thirds World," Text and Community: Essays in Memory of Bruce M. Metzger (Sheffield Phoenix Press, England), and Journey Out (Amazon e-books). He maintains a website for biblical studies as a resource with more than 5000 pages of commentaries he has written on the various books of the Bible as well as central theological subjects (www.dkonos.org).
In 1991, he was invited to lecture at one of the YWAM Schools of Biblical Studies in England, and he has been active in SBSs, BCCs, and DBSs ever since, teaching in various schools in the United States, Canada, Mexico, Colombia, Australia, New Zealand, Western Samoa, England, Scotland, Germany, Netherlands, Norway, Sweden, Switzerland, Hungary, Ukraine, Russia, and South Africa. After his retirement from William Tyndale College and Troy Christian Chapel, his teaching schedule for the University of the Nations has been full, averaging about two weeks each month somewhere in the YWAM world.
Jeanine Martínez de Urrea
Jeanine currently serves as Director of Instituto Reforma a Bible school in Guatemala City and initiative of Reforma Church where she serves as a deaconess, sent as a missionary by the International Baptist Church (IBI) in her native Dominican Republic. She worked as a Civil Engineer for over 10 years before going into full time cross-cultural missions, 13 years ago. She focuses on biblical teaching, missionary training and discipleship serving churches and schools in South and East Asia, Australia, Latin America. She earned a Master of Art in Theological Studies from the Southern Baptist Theological Seminary and a Master of Science in Environmental and Sanitary Engineering.
With 27 years of teaching experience and coming from a family of teachers she continues to be passionate about learning to pass it on to others and seeing a new generation and an army of faithful bible teachers raised. She married Alex Urrea in April 2020 and a year later they became family forever to Flor and Matteo, two teenage siblings. She has published 3 books with Lifeway: "Cómo ordeno mi vida", "Por amor de su nombre" (Co-autoría con Catherine Scheraldi de Núñez) and "Doctrina Para Todas", and has collaborated in several published devotionals, a devotional Bible and e-books. She actively writes for Gospel Coalition, Revive our Hearts amongst other ministries.
Phil Leage
Phil is British, has been married to Linda for 31 years and has worked with Youth With a Mission (YWAM) for 40 years. He has two adult children, Elisa, (married to Nate) and Jonathan. Phil joined YWAM in 1983, where he did a School of Evangelism (SOE) in Lausanne, Switzerland. During this school, he learned about a new school called the School of Biblical Studies (SBS) at the University of the Nations in Hawaii. The teacher for this SOE week on Bible study was the man Loran Cunningham had invited to start the UofN bible school, Dr Earl Morey. Later that year, Phil flew to the Big Island of Hawaii to be a student on the SBS. The following year Phil worked on the staff of this school, training to lead the school at the YWAM base in the Midlands of England, The King's Lodge. Phil led the SBS for most years between 1985-2001. During this time, along with a colleague, Phil also created and pioneered the Biblical Teaching and Preaching School. This school has run occasionally since that time in various nations. Phil also developed the Online SBS and Bible Core Course (BCC). These online schools continue to serve many people around the world.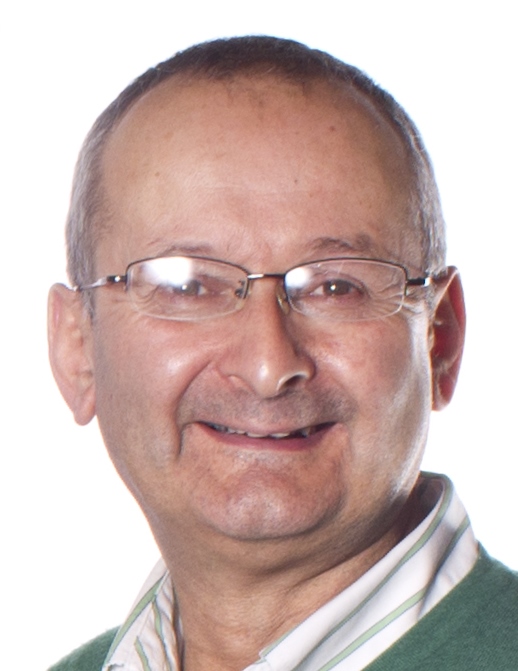 Phil earned a BA (Hon) in Theology with the Open Theological College, University of Gloucestershire and Cheltenham, and a Postgraduate Certificate in Theology with the University of Chester, both in the UK. At present, he is finishing a Master's in Christian Formation and Discipleship with the University of the Nations and has begun a Doctorate with the University of Chester. Phil has extensive teaching experience, having taught in many Bible schools offered by the University of the Nations, including the SBS, BCC, DBS and the Bible School of the Nations. He has travelled extensively, visiting over 60 nations, some many times. He is the Director of the Extension Studies Centre of the UofN and part of the UofN's Core International Leadership Team. He continues to support the work in his home YWAM base, The King's Lodge, by being an Elder and also the Chair of the legal board.